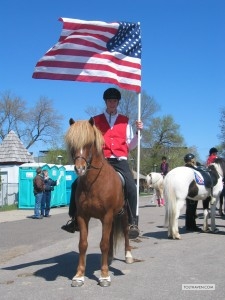 Tolthaven Icelandics is located in western Minnesota just outside of Pelican Rapids, MN. We love introducing our horses and invite you to visit.
Buyers
If you're interested in buying a horse, we encourage you to come and meet the horse personally. Don't just take our word for it, because experiencing it yourself is the best way to find the right match.
Horse Clubs & University/Educational Groups
We offer breed demonstrations that include a brief presentation about the history of the breed, a riding demonstration on their unique gaits, especially the tolt, and a time for questions and interaction with the horses.
Visits are by appointment only, so please let us know what times work for you via phone (218-863-6789) or the form below.
---
Contact Us